If you're looking for a quick and easy seafood dish that's sure to please, look no further than mahi mahi tacos. This popular dish combines the light, flaky texture of mahi mahi with the bold flavors of Mexican cuisine.
In this article, we'll share our favorite mahi mahi taco recipe and show you how to make it at home. So grab your apron and let's get cooking!
Ingredients:
For the tacos:
1 pound mahi mahi fillets
1 tablespoon olive oil
1/2 teaspoon ground cumin
1/2 teaspoon chili powder
1/2 teaspoon garlic powder
1/2 teaspoon salt
8-10 corn tortillas
1 cup shredded red cabbage
1/4 cup chopped cilantro
1/4 cup diced red onion
1 lime, cut into wedges
For the sauce: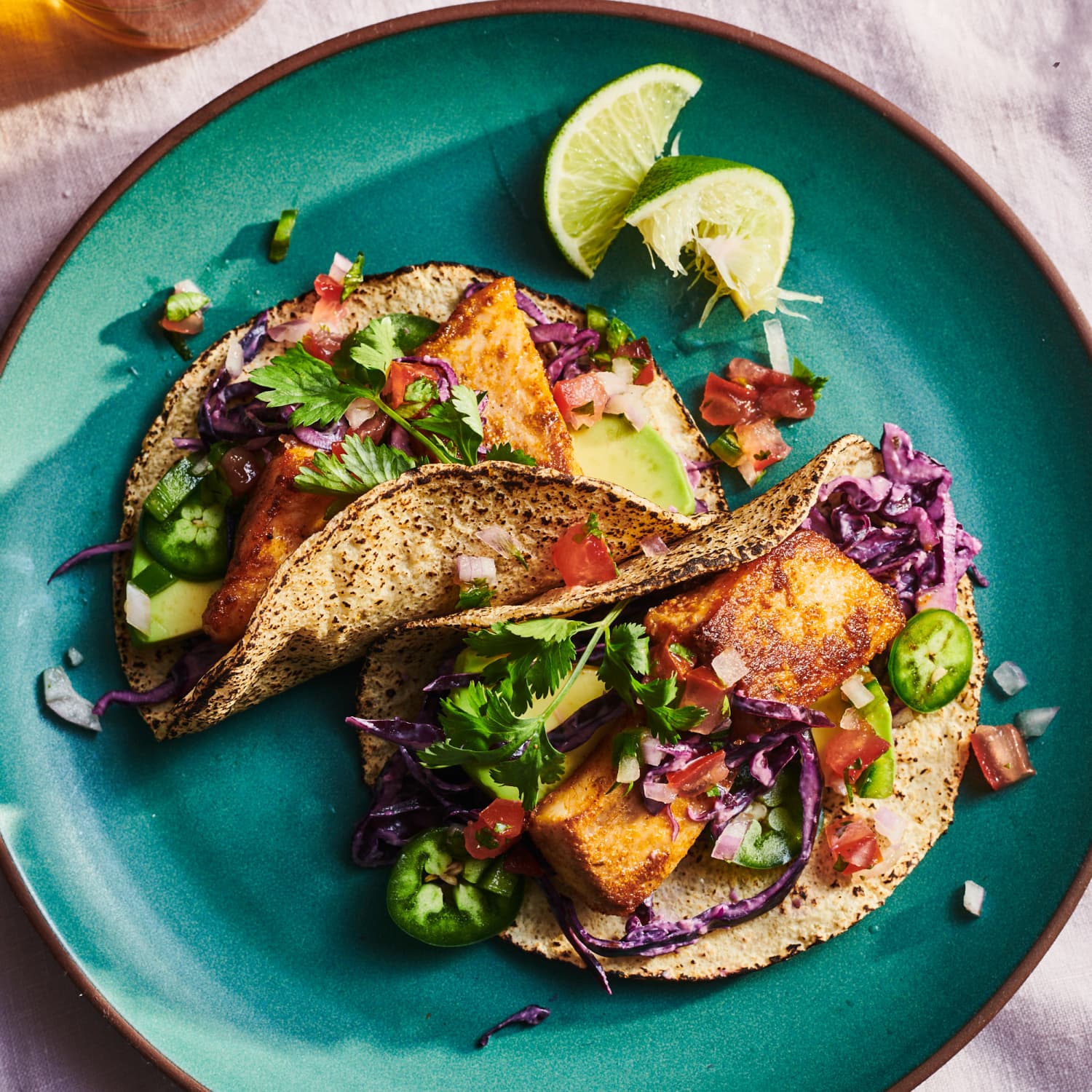 Instructions:
Preheat your oven to 350°F.
In a small bowl, mix together the cumin, chili powder, garlic powder, and salt.
Rinse the mahi mahi fillets and pat them dry with a paper towel. Rub the spice mixture all over the fillets, making sure to coat them evenly.
Heat the olive oil in a large skillet over medium-high heat. Add the mahi mahi fillets and cook for 2-3 minutes per side, or until they are cooked through and flaky. Remove the fillets from the skillet and let them cool for a few minutes.
While the fish is cooling, wrap the corn tortillas in foil and place them in the preheated oven for 5-7 minutes, or until they are warm and soft.
To make the sauce, whisk together the sour cream, mayonnaise, lime juice, garlic powder, salt, and black pepper in a small bowl.
Once the fish has cooled, use a fork to break it into bite-sized pieces.
To assemble the tacos, place a few pieces of mahi mahi on each warm tortilla. Top with shredded red cabbage, chopped cilantro, and diced red onion. Drizzle with the sauce and serve with lime wedges on the side.
Recipe: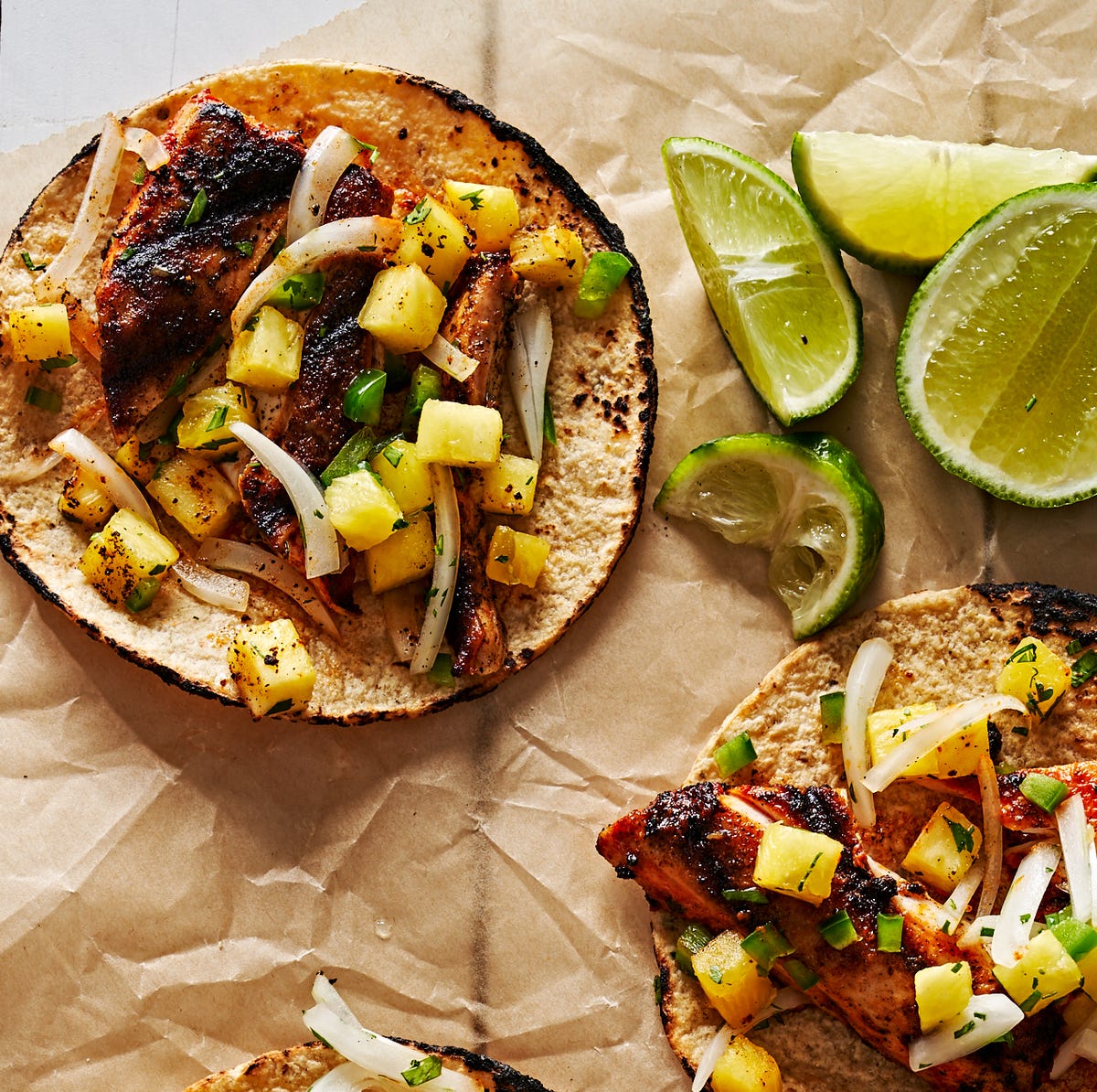 Preparation Time: 15 minutes Cooking Time: 10 minutes Total Time: 25 minutes Servings: 4-6
FAQs:
Q: What is mahi mahi?
A: Mahi mahi is a type of fish that is commonly found in warm waters around the world. It has a light, flaky texture and a mild, sweet flavor.
Q: Can I use other types of fish for this recipe?
A: Absolutely! This recipe works well with other types of white fish, such as tilapia or cod.
Q: Can I make this recipe ahead of time?
A: You can prepare the fish and sauce ahead of time, but it's best to assemble the tacos just before serving to ensure that the tortillas stay warm and crispy.
Conclusion:
Mahi mahi tacos are a delicious and healthy meal that can be enjoyed any night of the week. With just a few simple ingredients and a little bit of preparation, you can have a restaurant-quality meal on the table in no time.
So why not give this recipe a try and see for yourself how easy